17 April 2017
Complete missions and get the ship Tai'Kin!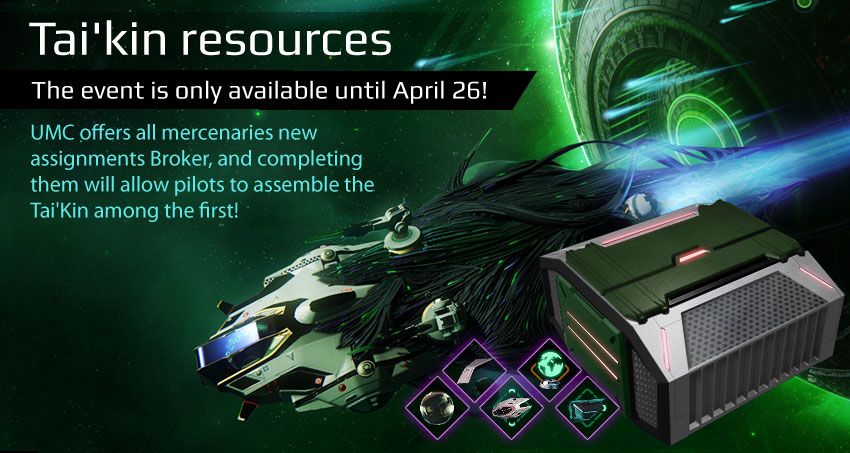 Attention! The event is only available until April 26 inclusive! The bundles will only be available for iridium after April 26!
UMC offers all mercenaries new assignments Broker, and completing them will allow pilots to assemble the Tai'Kin cabin among the first! Also, Dimeni provides pilots with unique contracts, that can help them quickly upgrade the ship Tai'Kin.
Complete the missions! Build and upgrade the new 'Ellydium' scout interceptor Tai'Kin among the first!
Sincerely,
Star Conflict Team
---