12 July 2017
Deal of the Day!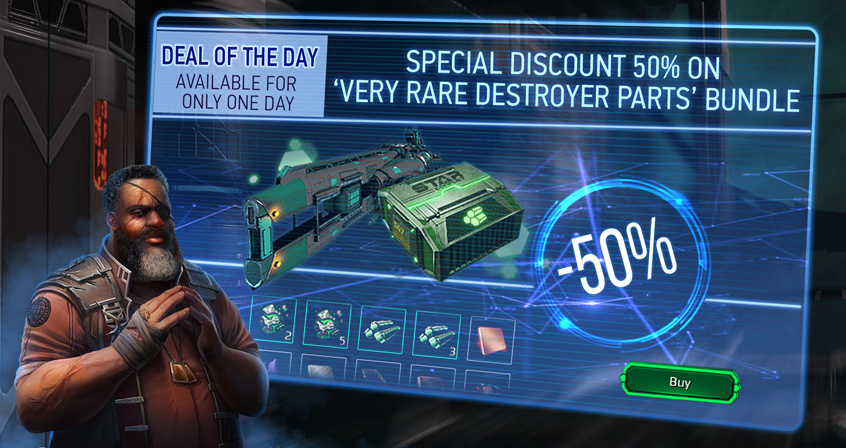 Attention, pilots! It's time to improve your fleet strength! Lucas Horn from the station 'New Eden' reports that his friends have once again arrived in fringe sectors — the independent traders from the cruiser 'Scotland'.
Only for one day they're making a special offer to all pilots!
Special discount 50% on 'Very rare destroyer parts' bundle! One day only!
The special offer is valid for a limited time and will end at 8-00 MSK on July 13!
Sincerely,
Star Conflict Team
---