2 August 2017
Contest 'Propaganda. Who is better?'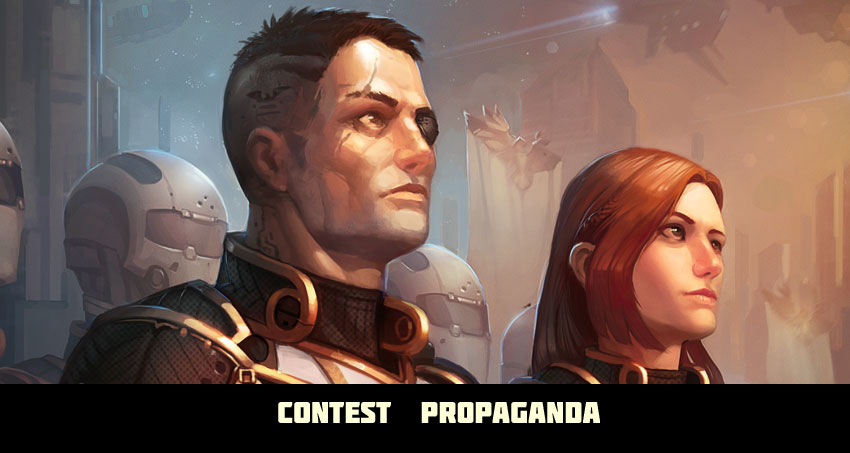 The big summer confrontation, caused by the appearance of the latest Ellydium corporation ships, continues. Whose ships are better — destroyers of the Empire, the Federation and Jericho, or the incredible Ellydium ships that use alien technology?
We offer you to draw a propaganda poster for the one of two sides!
Terms of creating a contest entry:
You need to create an original propaganda poster and post it in the special forum thread.

The poster can call for anything, but it must be dedicated to one of the side (Ellydium or Destroyers of Empire, Federation and Jericho) and fit the concept of propaganda (catchy, sharp, memorable, and containing a specific call).

The poster must include a slogan written in English.

The poster may be produced on a computer or by hand.

Relevant humour, imagination and originality are welcome.
Entries will be accepted until 15th August, and on 18th August we will select 3 winners who will receive:
1st place — 125 Xenocrystals or Monocrystals
2nd place — 100 Xenocrystals or Monocrystals
3rd place — 75 Xenocrystals or Monocrystals
Good luck!
Sincerely,
Star Conflict Team
---