7 September 2017
New assignments from Arlette Sokal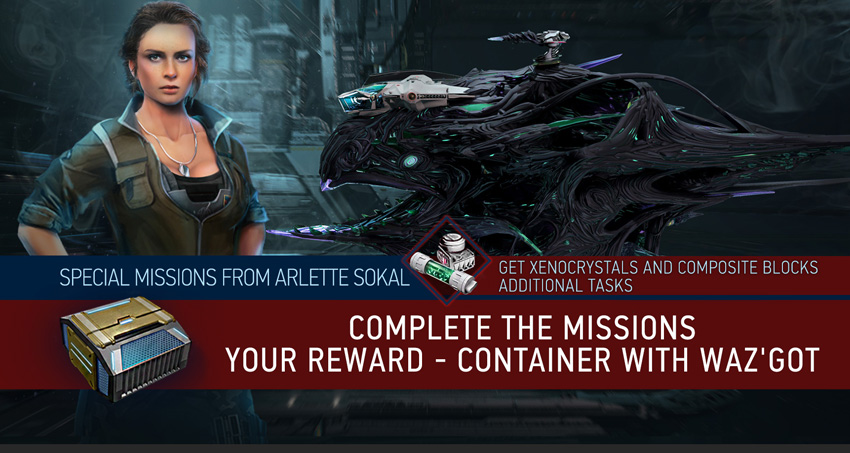 Attention, UMC mercenaries. This is head of the security at Ellydium Corporation, Arlette Sokal. All pilots are given the opportunity to get the necessary resources to build the cabin of the Ellydium engineering frigate Waz'Got in the shortest possible time. Complete any 3 tasks every day and you will receive an updated reward — a pack 'Waz'Got resources', which contains 5 parts for the ship.

Kick the cartel out of the corporation's territory and demonstrate the fleet's engineering power. Repair allied ships in PvE mission 'Processing Rig', while piloting an engineering frigate.

Teach the pirates a lesson! Destroy opponents in PvE mission 'Pirate Fort Raid'.
By completing the previous and new special assignments of the 'Ellydium' corporation, you can additionally earn not only xenocrystals, but also composite blocks! All parts of the cabin of the Waz'Got ship can now be made from composite blocks.
---