13 November 2017
Get Kite-E ship components in trophy search!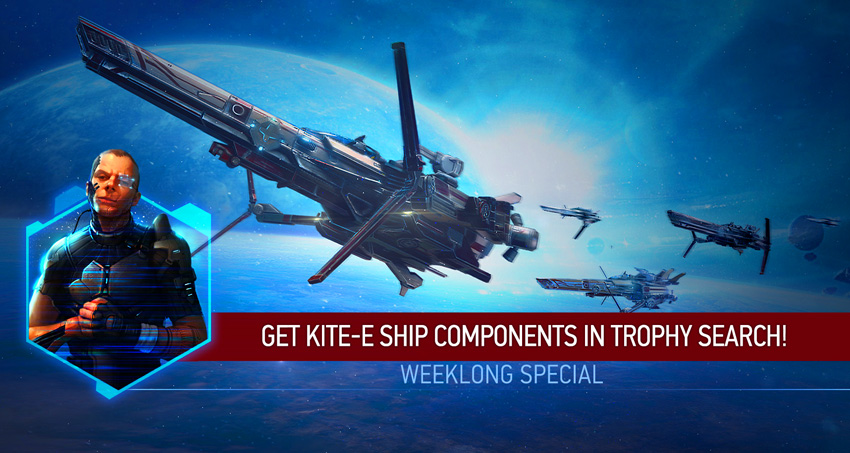 Pilots! Throughout the week get Kite-E ship components in post-battle trophy search on rank 5 ships!
A Bartle war veteran ship. The engineers took the existing design as a basis, improving maneuverability. Interceptors of this model often participate in demonstration flights and parades.
The special offer is valid for a limited time and will end on November 20!
Sincerely,
Star Conflict Team
---