The development of Star Conflict continues, so we want to bring to your attention an updated development plan. Please note that this text is informational, and only the major changes are reflected in it. In addition to the implementation of this plan, we constantly fix bugs, make various improvements, changes to combat and economic balance. We develop and critically assess new and existing game features.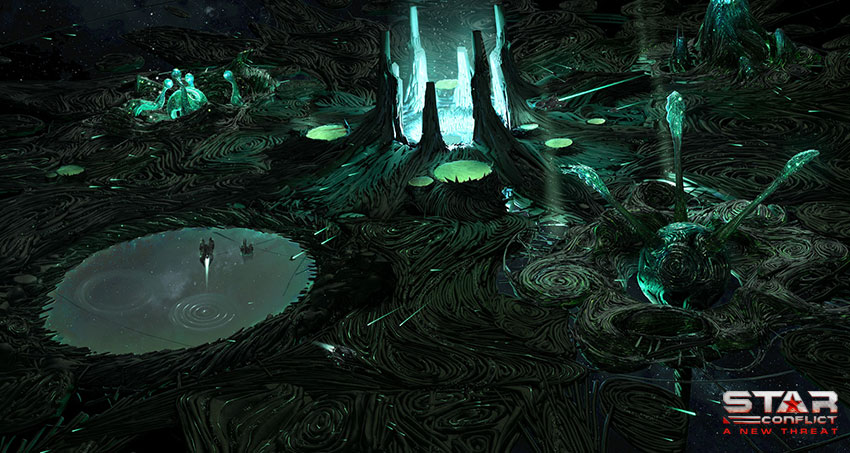 Development plan
Please note that this text is informational and may be expanded or modified during development.
In the near future you will see:
New ships. New special and active modules, weapons and modifiers.

New Seed-chips

Global events in the "Open Space" mode, where the Empire, the Federation and Jericho confront each other.

Unique modes

Improvements for corporations
In regular updates we will:
Balance game modes and equipment in the game.

Further work on the improvement and the emergence of new types of weapons and active modules.

Improve the quality of PvP and PvE game modes, based on the feedback and wishes of the players.
What has already appeared in the game with the updates of the series 1.6.5:
The Aliens launched a new global invasion.

Dangerous Crystallid Destroyers have appeared in Open Space.

New modifiers for modules called Seed-chips have appeared.

Players received new ships:

Federation engineering frigate "Hammerhead"

Federation interceptor "Marten"

A new Brawl "Beetle in the Anthill" has been released

New PvP maps have appeared.

In Open Space, you can mine minerals and participate in races.

Reworked PvE missions.
Follow the news! Stay tuned! There is still a lot of interesting material ahead!
We understand that the ability to communicate with developers, awareness of the progress and direction of the project's further development is very important for you. Therefore, we will talk in a timely manner about the progress of Star Conflict development in the "Developer Blog"!
We will be happy to hear your thoughts in discussions on the forum.