17 April 2017
Get Archelon ship components in trophy search after battle!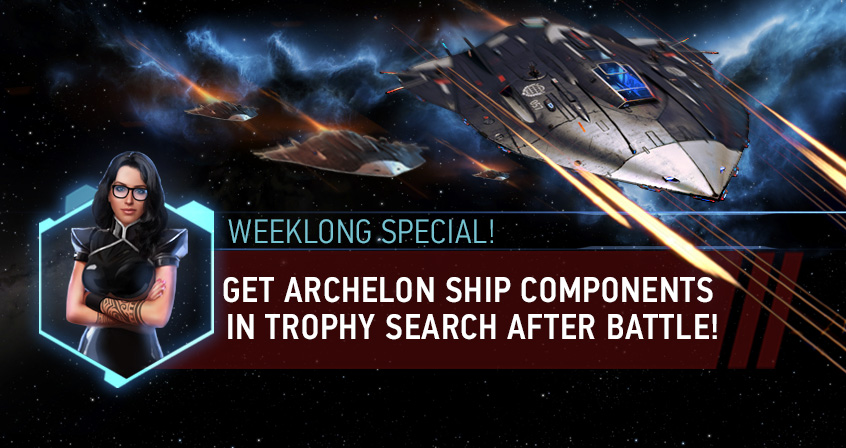 Attention, pilots! It's time to improve your fleet strength! All week you can get Archelon ship components in trophy search after battles on rank 7 ships!
Due to the combination of incredible dynamics and threat to enemies, Archelon is rightly considered a revolution in its role. This is a Federation guard frigate in a new interpretation. Stealthier due to its silhouette. Extremely dangerous to enemies thanks to a unique special module 'Provocateur System', increasing resistance to all damage types and active module 'Radiation converter' using all incoming EM damage to restore shields. And all this without compromising performance or appearance.
The special offer is valid for a limited time and will end at 8-00 MSK on April 24!
Sincerely,
Star Conflict Team
---