21 April 2017
Weekend with Star Conflict!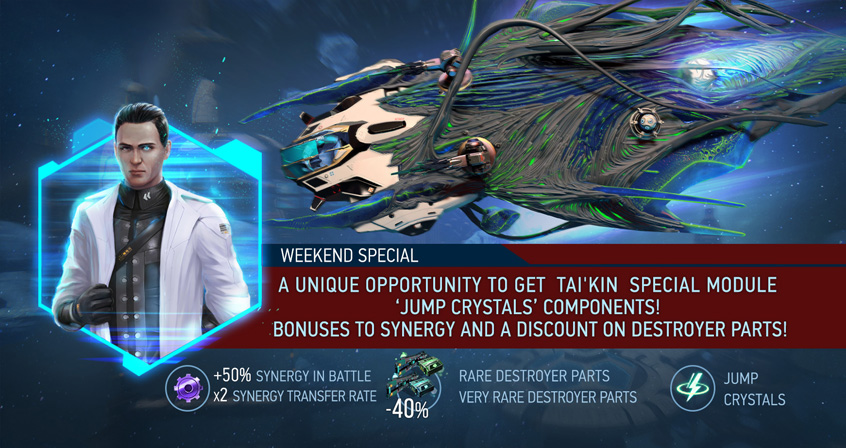 Pilots! Time to prepare the fleet for new victories! Improve your Ellydium recon interceptor Tai'Kin and build the destroyer of your dreams!
Special weekend offer:
+50% synergy in battle

x2 synergy transfer rate

40% off containers:

- Rare destroyer parts

- Very rare destroyer parts

A unique opportunity to get Tai'Kin special module 'Jump Crystals' components*
Special module 'Jumping crystals' uses the energy of dissipation of special crystals for teleportation. The pilot can make up to four fast jumps in a row. A cloud is left in the start zone every time, dealing damage. Such unexpected maneuvers allow you to quickly lose a stronger opponent in battle. Jump crystals recover after a short period of time.
*A special container with special module components can be found in trophy search after battle on ships of ranks 8, 11 and 14. You can open the container with 300 Iridium.
Stay tuned! Do not miss the next specials on new Ellydium ships unique special modules!
Sincerely,
Star Conflict Team
---