10 May 2017
Star Conqueror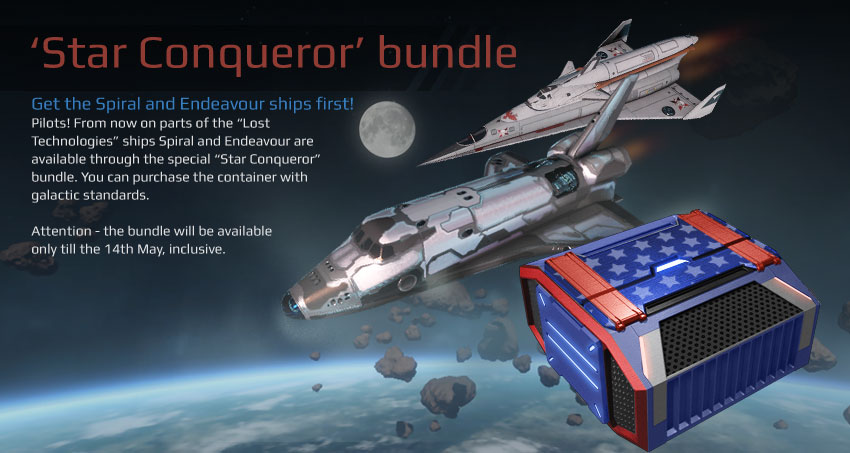 Pilots! From now on parts of the "Lost Technologies" ships Spiral and Endeavour are available through the special "Star Conqueror" bundle. You can purchase the container with galactic standards.
Attention — the bundle will be available only till the 14th May, inclusive!
Also, in the game store, you can purchase missing Xenochips with galactic standards. Let us remind you, that Xenochips are available to get and purchase only till the 15th May.
Be one of the first to build the legendary ships!
Yours faithfully,
Star Conflict Team
---