14 July 2017
Testing Waz'Got on 9 and 10 ranks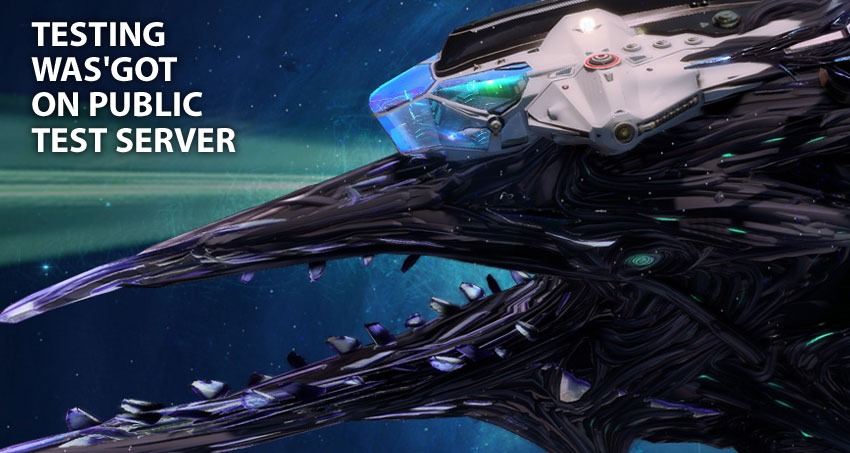 Cryptogram АIGF28-825423
From: Acting Head of 'Ellydium Theta' station Dr. Conrad Dimeni
To: all@star-conflict.com
Subject: Project Evolution
To all pilots in fringe sectors! The testing department of our latest research continues its work. Prepare to see the next stage of development of the engineering frigate Waz'Got, the top of Evolution tech!
Head of 'Ellydium Theta' station Dr. Conrad Dimeni
'Ellydium' engineering frigate 'Waz'Got'
The newest state-of-the-art engineering frigate 'Waz'Got' is the quintessence of scientific thought and the result of the collective work of all the employees and scientists of the Ellydium Theta station. The frigate's incredible capabilities will provide its allies with reliable support and will give a chance of victory in battle even over superior enemy forces.
During testing, the ship will be available for modification from rank 5 to 10. The ship receives an additional special module, active modules, weapons and modifiers.
Attention! Every report of a real bug related to the ship Waz'Got will be rewarded! Learn more in our traditional contest 'Bug Hunters'.
Special Module of the engineering frigate Waz'Got
Pilots can choose which special module to use for the ship Waz'Got. The ship's appearance changes with the selected special module. At the moment, the following special module is available for research:
Special module 'Alien satellites'
Picking up wreckages of destroyed ships, the engineer produces drones, attacking the enemy and repairing the ship. When activated, sends one of its drones to the selected ally.
Weapons of the engineering frigate Waz'Got
Weapon: 'Penetrating Plasma'
Type: EM weapon
Mounted on: Waz'Got
The charge of the plasma is capable of hitting the ships located behind the target. Critical hits add energy.
Modules of the engineering frigate Waz'Got
Active module: Gravi-wave
Type: Active module
Group: Engineering modules
Mounted on: Waz'Got
Pushes all enemies, dealing damage. Adds charges to the special module for each target.
Public test server
Testing is conducted on the Public Test Server of Star Conflict.
Public test server is completely independent from live game servers where updates are uploaded for mass testing.
Instructions how to connect to the public test server are located Here.
Matchmaking on the server will work as follows:
Shared queue for ranks 8-10.
Attention, pilots! The opinion of the Star Conflict gaming community about the new ranks of the engineering frigate Waz'Got is very important for us. We will be happy to see your comments in the discussion of the ship's testing.
Mass testing schedule:
Public Test server is running for a limited time. The server is only meant for testing updates scheduled for live deployment.
Friday: 15:00 UTC - 19:00 UTC

Saturday: 15:00 UTC - 19:00 UTC

Sunday: 15:00 UTC - 19:00 UTC
Attention! Public test server accounts will get a bonus, which will help in testing. To receive it, you must synchronize the accounts no later than 15:00 UTC.
A container with the necessary resources can be picked up in the store window.
Sincerely,
Star Conflict Team
---