9 August 2017
Deal of the Day! 50% off Contraband Container!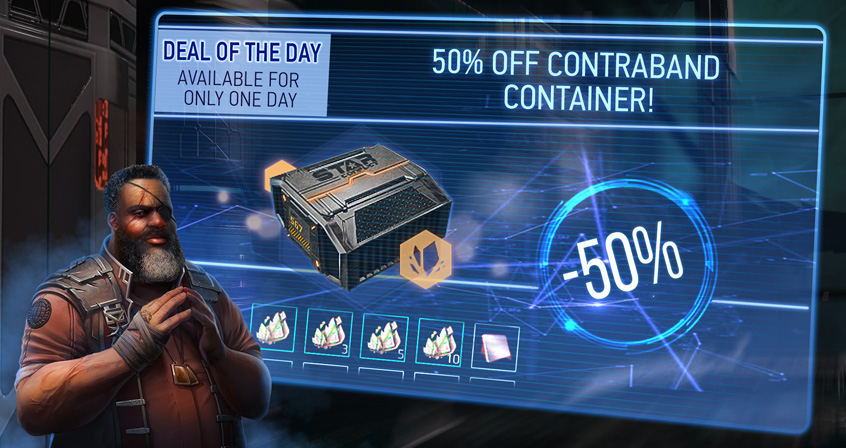 Attention, pilots! Lucas Horn from the station 'New Eden' reports that his friends have once again arrived in fringe sectors — the independent traders from the cruiser 'Scotland'.
Today only! Discount 50% on Contraband Container!
Special offer is valid for a limited time and ends at 05-00 UTC on August 10th!
Sincerely,
Star Conflict Team
---