22 February 2018
Happy Universe Defender Day!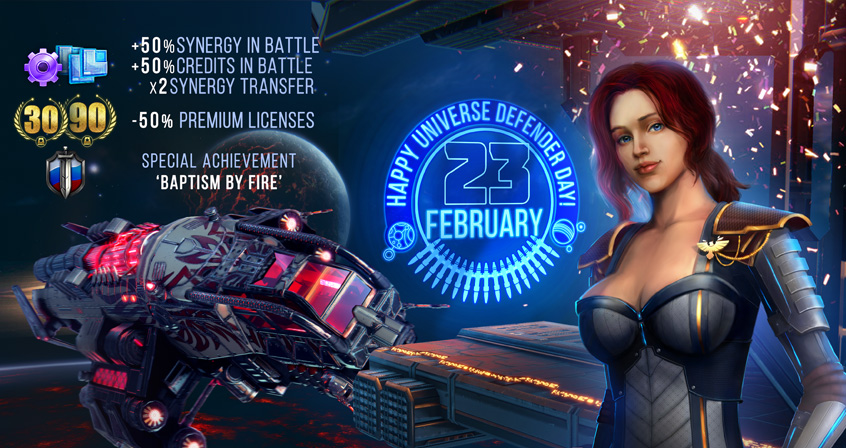 Pilots! The UMC wishes you a happy Universe Defender Day, a holiday traditionally celebrated in February. Protect the Universe from the enemy, win and get a reward!
Special holiday event:
+50% synergy in battle

+50% credits in battle

x2 synergy transfer

50% off Premium licenses for 30 and 90 days
Premium license gives all pilots the right to receive more battle rewards. And when the battle ends, pilots with a premium license get two additional trophy search attempts — which means that the chance of getting new and unique equipment is higher!
Festive achievement
Only during the holidays, you can earn a special achievement 'Baptism by Fire'! To do this, you need to take down 10 enemy ships in PvP battles. The achievement will provide you with 'Defender of the Motherland' aerography.
The event is available for a limited time and will end on February 26!
Sincerely,
Star Conflict Team
---