16 March 2018
St. Patrick's Day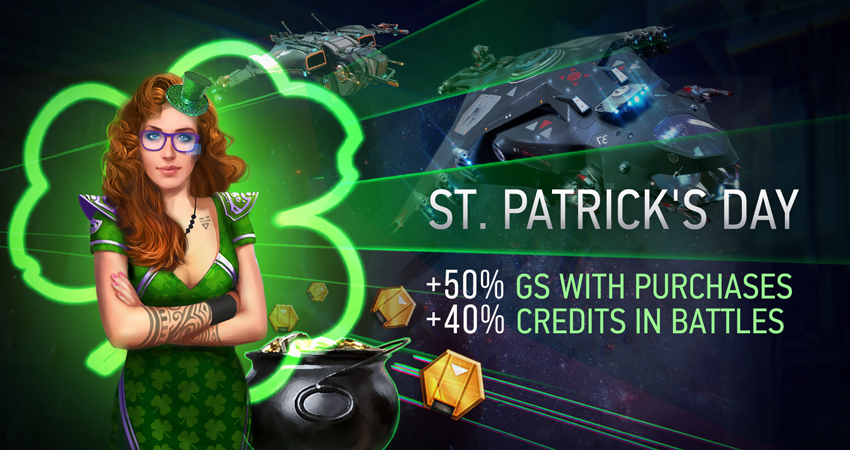 Pilots! According to ancient tradition, today we celebrate 'St. Patrick's Day'. Spring is the perfect time to prepare the fleet for new victories and to strengthen it with new ships! The UMC announces a traditional special event. We advise pilots to use all possibilities to get rank 16 ships first!
Special holiday event:
+40% GS with purchases

+50% credits in battles
Be among the first to upgrade your high-rank ship fleet!
Sincerely,
Star Conflict Team
---