Very soon new premium ships will be added to the game. The main difference of the new ships from other premium vessels is that pilots will be able to build these ships from special parts — resources unique to each one. The required resources will be available during 'Trophy search' after battles in PvP, PvE and COOP modes. Thus, the new premium ships can not only be bought with premium currency, but also assembled from parts with the only requirement being effort to find the necessary resources.
The new ships will have unique designs and new active modules. Today we're going to tell you about this in more detail.
In the coming weeks we are going to release three new premium ships. A rank 13 Imperial engineering frigate, a rank 10 Federation gunship and a rank 7 Federation guard frigate.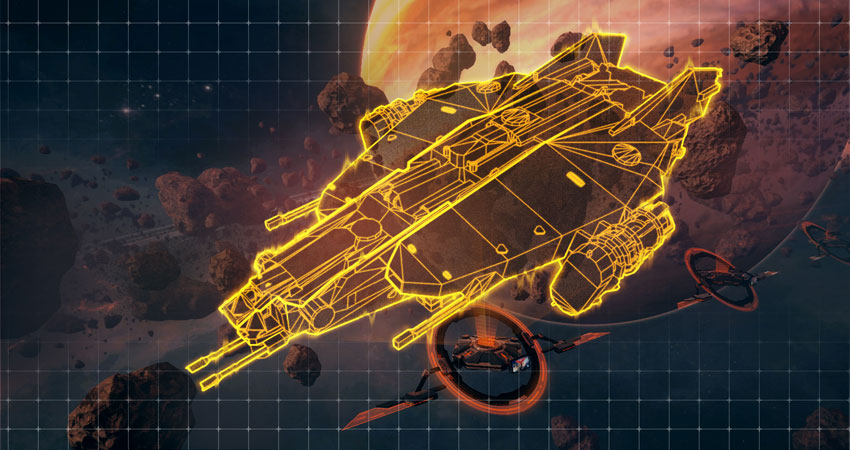 The look of the new Imperial engineering frigate 'Brokk'
The new ship build system
Pilots can build all new ships from unique resources called 'Parts'. Unique resources can be acquired by picking up 'Parts' in PvP, PvE and COOP game modes in 'Trophy search' after the battle.
Each pilot will be able to choose the most convenient game mode. You can also collect the necessary 'Parts' by alternating modes. In addition, to save time, 'Parts' will be available in special bundle containers, which are also being updated.
In the ship tree pilots can see which 'Parts' are necessary for assembly of the ship they need, and monitor their progress. This is where you can learn the locations of the necessary resources. When all the parts have been assembled, the ship's icon is highlighted and you can start building.


Displayed ship price serves only as a placeholder
If you're short on resources, you can buy missing parts in special bundle containers at the store.
Unique features of the new ships
All new ships will have unique opportunities in the form of special modules and weapons.
For example, the Imperial engineering frigate will get a special module that can repairs hulls of allies. The module will generate a beam that can be used to support ships in battle, while remaining at some distance behind them.
Also, the frigate will receive a new universal weapon, that can restore shields of allies and deal damage to enemies at the same time.
The Federation gunship will receive a special module, extended to 'Plasma Blade'. This will allow pilots to ram enemies. This unique active module is very effective against hulls of larger ships.
The new Federation guard frigate will receive a unique special module which dramatically enhances shield resistances. The ship then automatically becomes the target for nearby enemies. The unique active module of this frigate restores his shield from incoming EM damage.
Of course, it's not all about the future of the new ship build system. We shall return to this topic in our future developer blog. Stay with us. Follow the news, play Star Conflict!
Looking forward to your comments!
Sincerely,
Star Conflict Team