"Refer a friend" system
Star Conflict has invitation (referal) system, using which you and the player you invite receive game bonuses.
In order to receive them you should invite a friend, who is not yet registered in Star Conflict and send him a special link. Clicking it he should register an account and enter the game. As long as the invited player will get new ranks, you will receive different bonuses and rewards.
Referal and Referer
Referal is a player who has registered in the game following the link you sent him. Referer is a player who provided the link.
How to invite a friend?
Being in a hangar at the bottom right corner, click button "Social":

In the opened window there will be a button "Invite to game":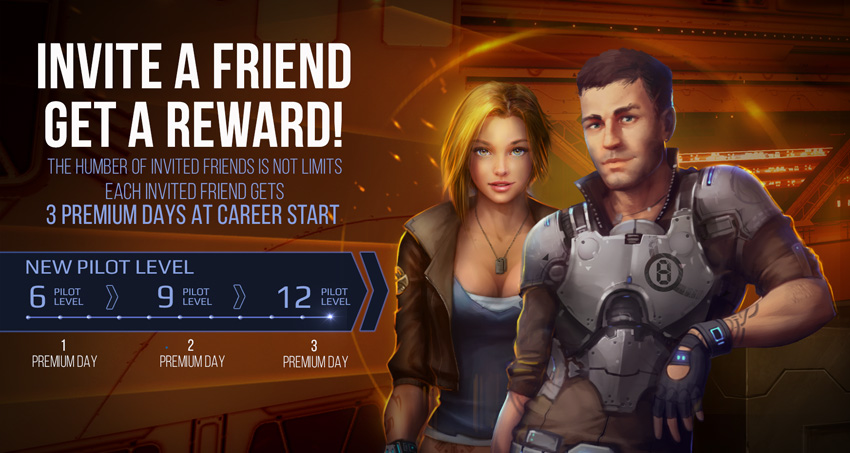 Share a link with your friend. You may also put a link in Facebook.
The invited player should follow the link and register.
How many friends can I invite?
— As much as you want, there are no limits.
What will I get for it?
The invited player will get 3 premium days, when first entering the game!
For each invited player you will receive:
1 premium day, when your friend reaches rank VI

2 premium days, when your friend reaches rank IX

3 premium days, when your friend reaches rank XII