20 December 2016
Christmas cheer for the entire holidays!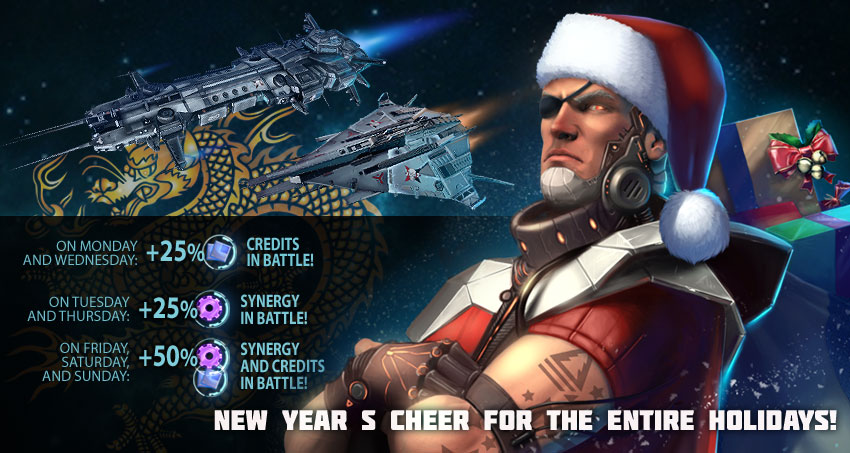 We congratulate all pilots with the upcoming holidays: Christmas and New Year 2017! We wish you good luck, health, happiness and success in life and in Star Conflict!
To create a festive atmosphere, we have prepared a lot of pleasant surprises for you:
Christmas decorations in hangars.

Christmas trees in place of beacons! And drones have become Christmas toys!

Holiday missiles are now on sale.

Some members of UMC staff as well as intelligence agencies of various races and corporations actively working with the mercenaries, have been looking very elegant and festive the last few days!
Special holiday offer
The bonus is valid from 01:00 to 23:00 GMT.

Special holiday bundles are now available to pilots too. 'Cyber-Santa' bundle and 'Elite Smuggler Bundle' will be available to all pilots only during the holidays: from December 20th to January 17th. Colouring schemes, stickers and ships made from components will stay with you forever! Check the in-game store!
Cyber-Santa bundle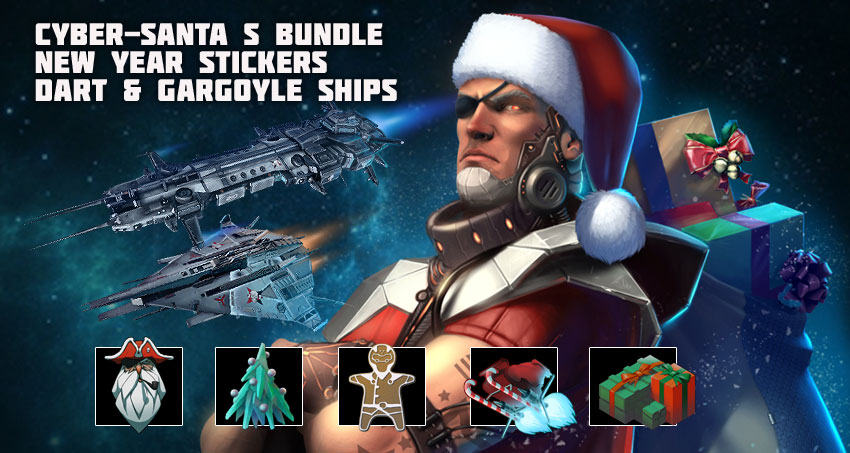 Cyber-Santa bundle contains unique bonuses to credits, loyalty, synergy, as well as bonuses that increase the characteristics of your ships in battle. And new Christmas stickers. You can buy the bundle repeatedly. Duration of identical bonuses stacks.
And only in this bundle pilots can obtain components of the new premium ships: rank 10 Jericho fighter Dart and rank 10 Empire frigate Gargoyle! Unique weapons. special and active modules are also available for these ships. We suggest you keep the found components in storage. They are going to be very much in demand, even after the holidays!
You can read more about the new ships here.
Elite Smuggler Bundle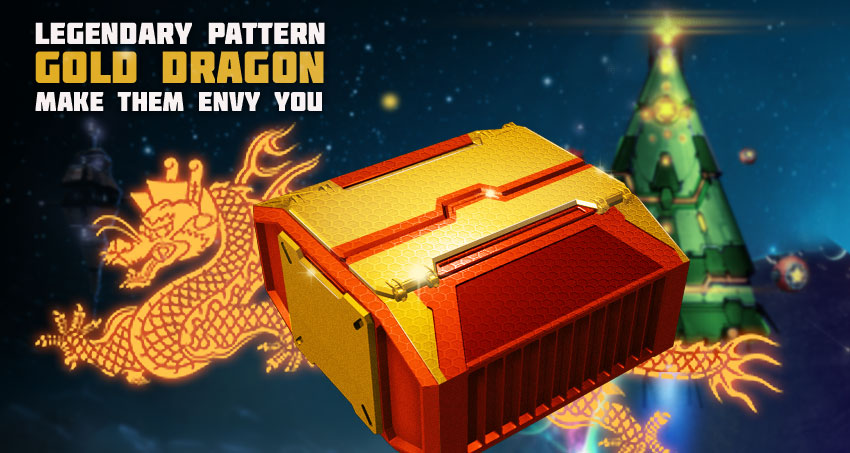 An improved version of the smuggler bundle, it contains up to 5 random items from the 'Smuggler's Container' and a unique colouring scheme 'Gold Dragon' for your ship! Buying x5 bundles gives you 3-5 monocrystals and increases the chance of getting the colouring scheme!
'Gold Dragon' was created for those who want to show off their special status. The chance of getting this legendary scheme is 'ultra-rare'.
Special offer: DLC 'Star Conflict: Alien Winter'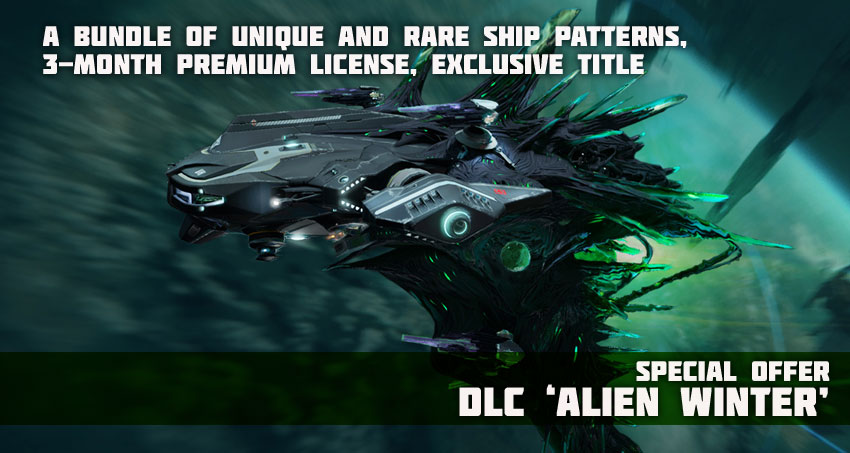 The most important holidays of the year are around the corner — Christmas and New Year 2017! Just for these holidays, we have prepared a unique offer for all Star Conflict pilots — a holiday DLC 'Star Conflict: Alien Winter'. The DLC will only be available from December 20 to January 17 in the official store and on Steam
This bundle includes:
3 months of premium subscription.

Exclusive pattern 'Aggressor' made with Alien Technology.
A set of unique and rare colouring schemes for ships:
'Invasion'

'Gzhel'

'Desert camo 1'

'Summer camo 1'

'Desert camo 1'

'Metallic camo'

'Ice Crystal'

Snow 1

Snow 2
Exclusive title for pilots:
Title — Cyber-Santa's Helper
Sincerely,
Star Conflict Team
---