27 January 2017
Weekend with Star Conflict!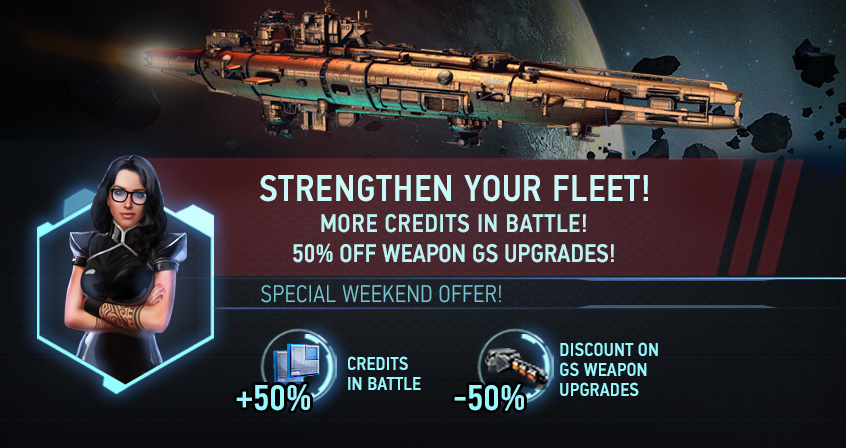 Pilots, it's time to improve your fleet strength! UMC offers a special weekend promotion. More credits in battle! Discounts on weapon upgrades!
Special weekend offer!
+50% credits in battle.

50% discount on Galactic Standards weapon upgrades.
Strengthen your fleet! Together we can win!
Sincerely,
Star Conflict Team
---