31 March 2017
Weekend with Star Conflict!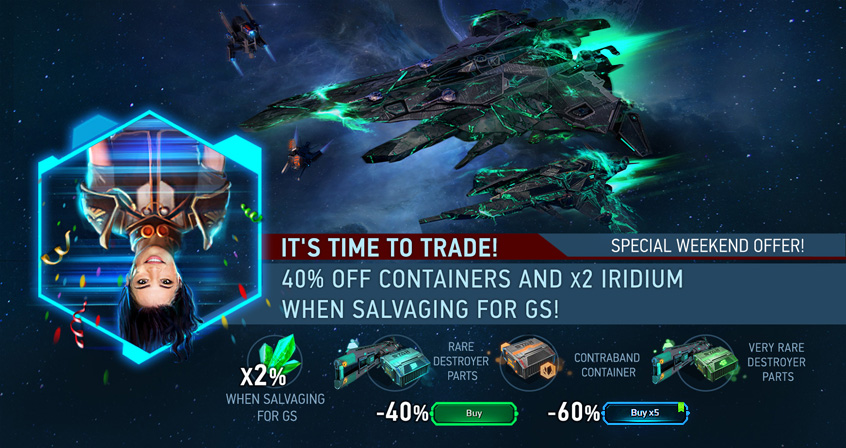 Biomorphs infected technological developments of all sides of conflict. The victory over the virus depends on your professional qualities. Time to strengthen the fleet! And start trading!
Special weekend offer
x2 when salvaging for GS

40% off x1 containers and 60% off x5 containers:

Contraband container

Rare destroyer parts

Very rare destroyer parts
Strengthen your fleet! Together we can win!
Sincerely,
Star Conflict Team
---