31 March 2017
Holiday stickers 'Space Trucker Bundle'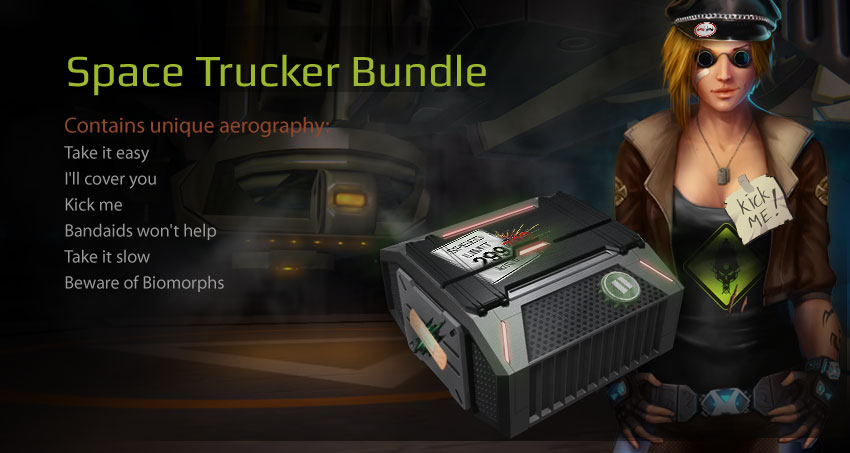 Specifically for this holiday we have prepared special holiday stickers, formerly owned by an actual trucker from space. They say the stickers help when escorting caravans!
Take it easy!

I'll cover you

Kick me

Bandaids won't help

Take it slow

Beware of Biomorphs
Special container with holiday stickers 'Space Trucker Bundle' which contains all the stickers and valuable resources is available in the 'Bundles' tab.
Decorate your fleet during the holidays! Together we can win!
Sincerely,
Star Conflict Team
---