4 April 2017
Weeklong Special!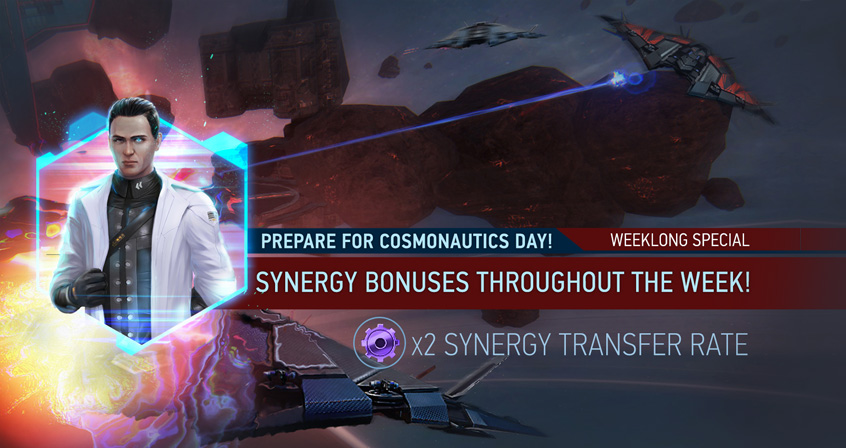 Pilots! Very soon we will celebrate 'Cosmonautics Day'! It's time to prepare for the holiday. Strengthen your fleet and be active in trading! Because very soon Ellydium shipyards will present a new ship of the Evolution project.
Special offer:
x2 synergy transfer rate.
Strengthen your fleet! Together we can win!
Sincerely,
Star Conflict Team
---