12 April 2017
Contest 'Stardust'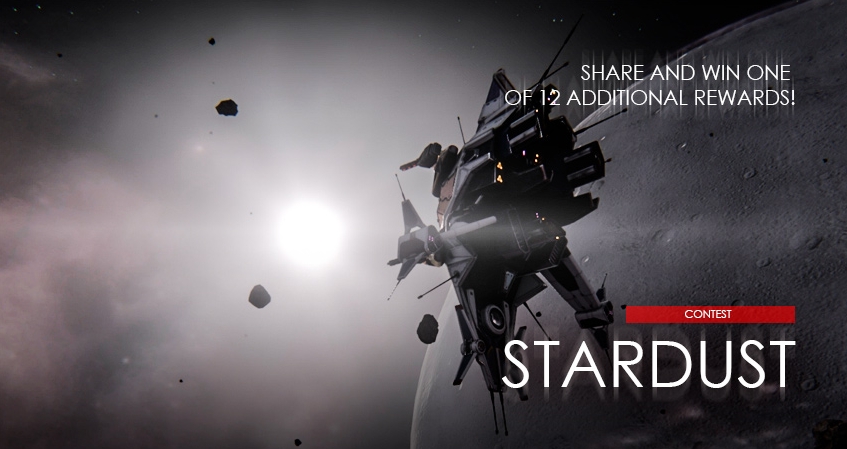 UMC congratulates all pilots on "Cosmonautics Day"! 56 years ago, the first manned space flight took place. It's really a fearless deed that allowed you to peer into the unknown and expand the borders!
In honor of this significant event, we announce a new creative video contest. You have to "repeat" the achievement of the discoverers and create a video trailer for your research.
Your mission
To record and edit a short video clip that briefly tells the story of your own exploration of unknown places in Star Conflict universe.
Regulations
No more than one video is accepted from one participant.

The video should be edited using video game materials created by the author. The use of additional effects is allowed.

The duration of the video should not exceed 60 seconds.

The quality of the video is up to participants, but preferably at least 1280x720.

A link to the video must be put in a special forum thread.

Do not forget to add a description of your conquest to the unknown (unless of course this is necessary).

Be sure to leave your nickname under a video.
Terms and Rewards
The contest will run from April 12 to April 26. Winners will be declared on April 28.
1 place - 120 xenocrystall и 7 days of Premium License.

2 place - 85 xenocrystall и 3 days of Premium License.

3 place - 60 xenocrystall и 1 day of Premium License.
Sincerely,
Star Conflict Team
---