28 April 2017
Spring DLC discounts!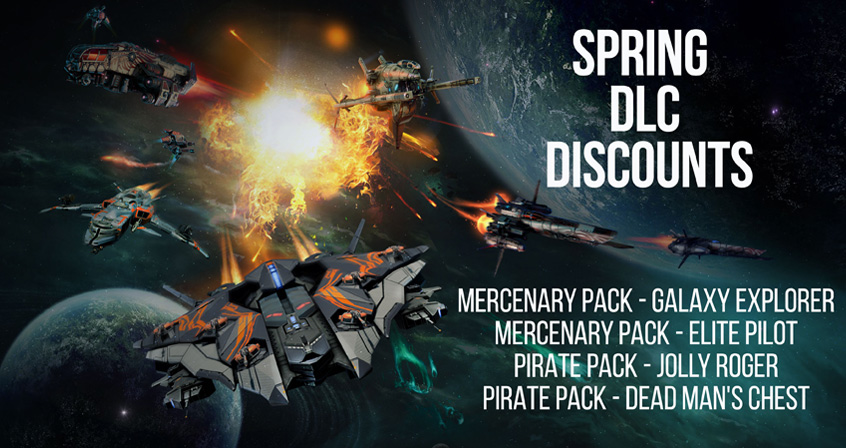 Pilots! Do not miss the special spring discounts on DLC! In these spring days, we announce the start of a special DLC sale in our game store and Steam!
Up to May 1, you can purchase the following DLC with a 50% discount:
Mercenary Pack — Galaxy Explorer

Mercenary Pack — Elite Pilot

Pirate Pack — Jolly Roger

Pirate Pack — Dead Man's Chest
In addition to this, now all premium ships receive an additional bonus of +50% to loyalty earned in battle! Bring joy to yourself and your loved ones with excellent gifts!
Sincerely,
Star Conflict Team
---