28 April 2017
Holiday specials! x3 first battle bonus!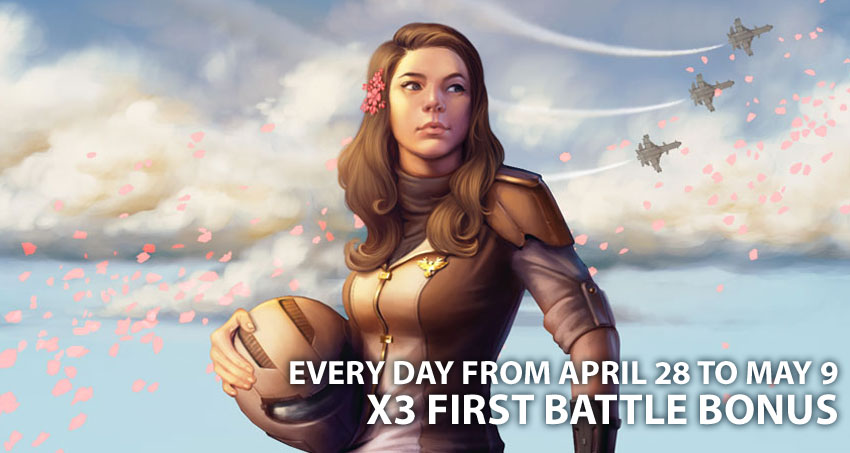 It's time for a 'Spring Marathon'. We wish all pilots happy holidays, and for the spring break season, UMC offers a huge number of bonuses and discounts!
Every day from April 28 to May 9:
This weekend's special:
Stay tuned! Do not miss the holiday bonuses and discounts!
Sincerely,
Star Conflict Team
---