28 April 2017
Weekend with Star Conflict!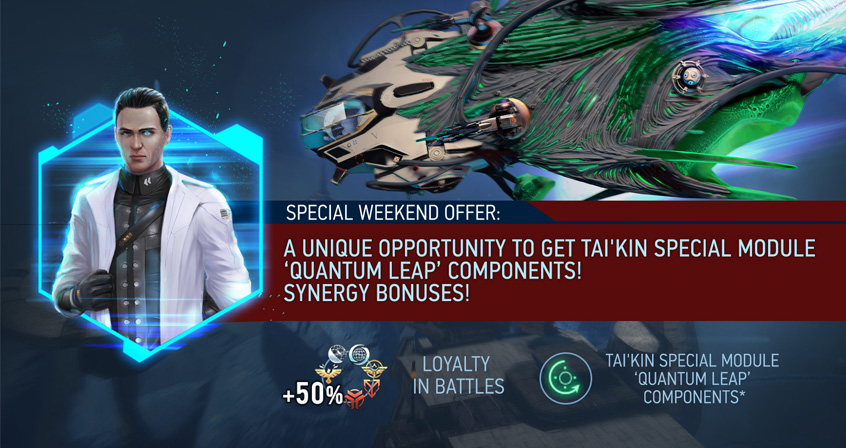 Pilots! It's time to prepare the fleet for new victories — improve your Ellydium recon interceptor Tai'Kin!
Special holiday offer:
Special weekend offer:
+50% loyalty in battles.

A unique opportunity to get Tai'Kin special module 'Quantum Leap' components*
The special module 'Quantum Leap' changes the space-time continuum. When the module is activated, the ship returns to that position in the space where it was some time ago. At the same time the state of the ship is brought to the point of time, in which it returned. Effects applied after the return point are cancelled. If the return spot is occupied, the ship only has a couple of seconds to retreat or it's destroyed.
*A special container with special module components can be found in trophy search after battle on ships of ranks 8, 11 and 14. You can open the container with 300 Iridium.
Stay tuned! Do not miss the next specials on new Ellydium ships unique special modules!
Sincerely,
Star Conflict Team
---