1 May 2017
Get Brokk ship components in post-battle trophy search!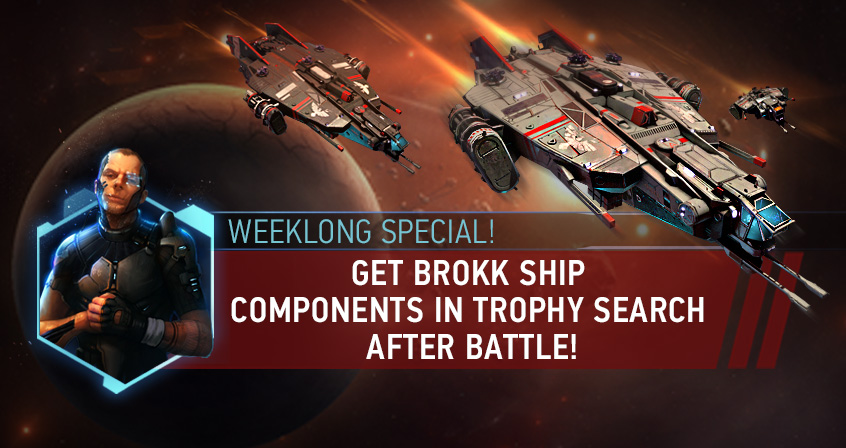 Attention, pilots! It's time to improve your fleet strength! All week you can get Brokk ship components in trophy search after battles on rank 13 ships!
Externally Brokk is very similar to an imperial support cruiser, so the frigate has a very serious, aggressive and brutal look. This made it a full-fledged "imperial" dream for most pilots. It can rightly be called the most versatile engineering frigate and win in every possible category. There are going to be no obstacles for you — the special module will destroy all enemy ships in your way.
The special offer is valid for a limited time and will end on May 10th!
Sincerely,
Star Conflict Team
---