26 May 2017
Weekend with Star Conflict!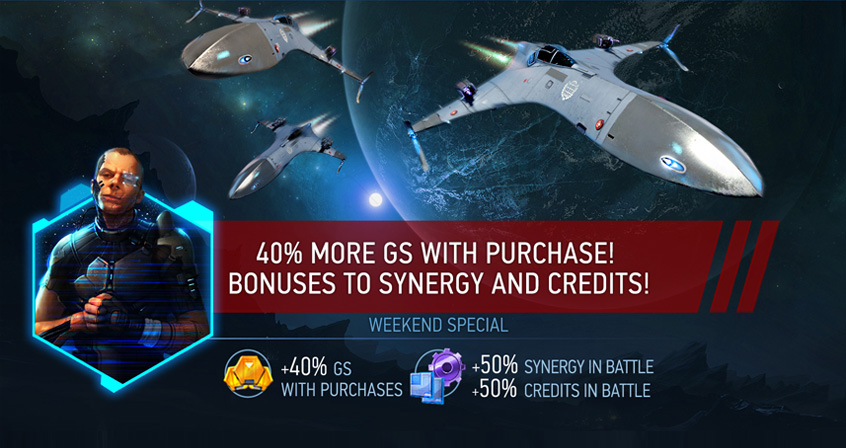 Pilots, it's time to prepare the fleet for new victories!
We remind you that all pilots can put up for sale or purchase very valuable resources and ship components. All payments are only in Galactic Standards. Some of the resources available for trade can be obtained in battles.
Special offer:
+50% synergy in battle

+50% credits in battle
Special weekend offer:
*Does not apply to GS from DLC.
Strengthen your fleet! Together we can win!
Attention! An increased activity of transferring engineering components to shipyards was noted. The volumes are huge! It is to be assumed that very soon the shipyards will again open the production of the High Tech Destroyers. Prepare the resources before the start!
Sincerely,
Star Conflict Team
---