7 June 2017
Deal of the Day!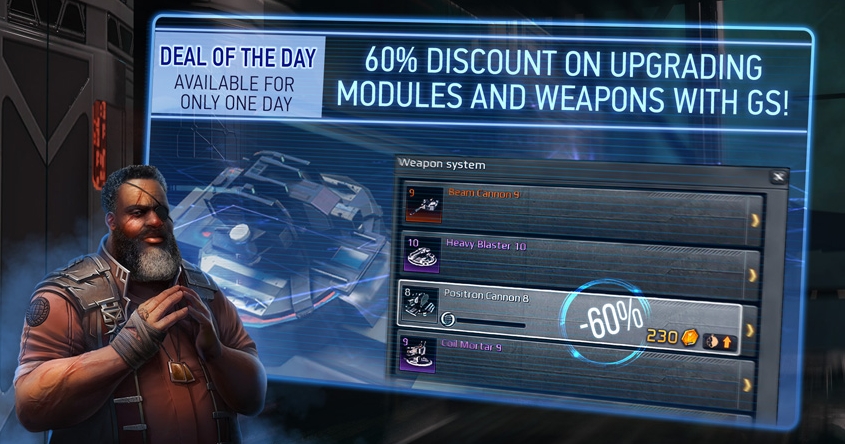 Attention, pilots! It's time to improve your fleet strength! Lucas Horn from the station 'New Eden' reports that his friends have once again arrived in fringe sectors — the independent traders from the cruiser 'Scotland'.
Only for one day! Special offer for all pilots - 60% off galactic standards on upgrading modules and weapons!
The special offer is valid for a limited time and will end at 5-00 UTC on June 8!
Sincerely,
Star Conflict Team
---