9 June 2017
Star Conflict 1.4.4e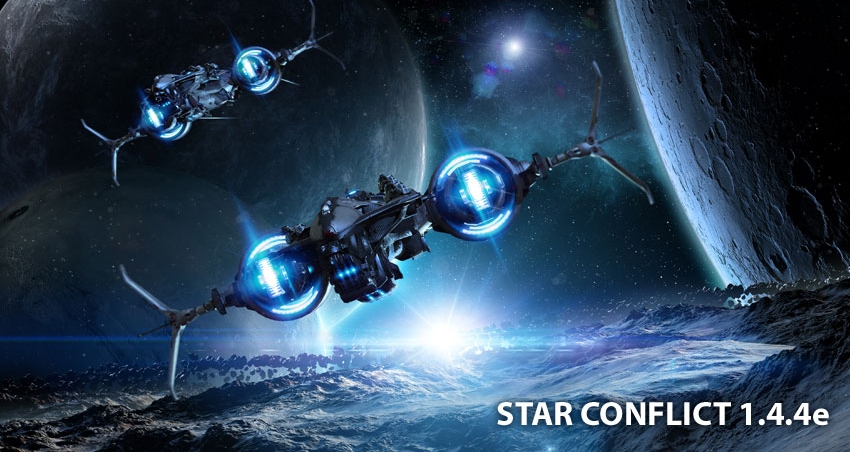 Pilots! An important update has been installed on our servers. We tweaked parameters of rewards and faction loyalty gain, and fixed a number of errors in the game client.
Faction loyalty
Reduced the price of upgrading rank 1-7 modules with loyalty vouchers.

Increased loyalty voucher gains in battles on rank 1-5 ships.
Synergy in battles
Increased synergy gain in Co-op mode.
Miscellaneous
Changed the appearance of login rewards window.

After daily game logins, on the 5th day the player receives 24 hours Premium license for free.
Sincerely,
Star Conflict Team
---