12 June 2017
An urgent task from the Broker! Only 2 days to complete!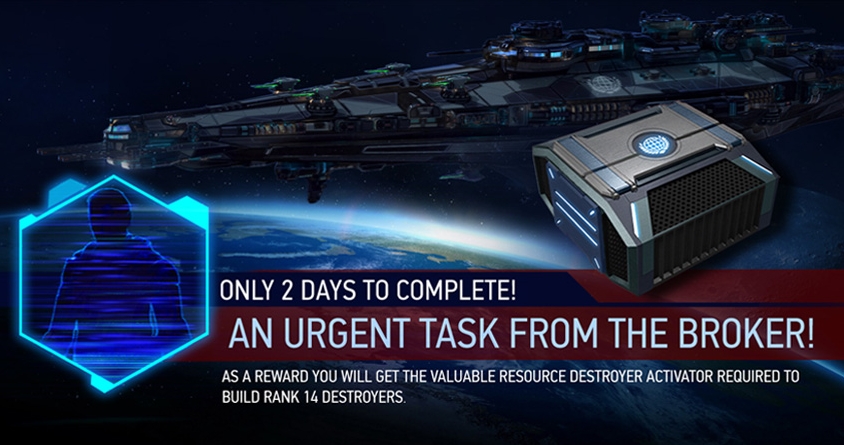 Pilots! UMC reminds you of the special Broker missions for construction of rank 14 destroyers. His employers are interested in strengthening the mercenary fleet as soon as possible.
Conditions of the assignment dictate that the pilot must have destroyers.

As a reward you will get valuable resource Electrum required to build rank 14 destroyers.
Attention! Mercenaries, only 2 days are left to complete the Broker's tasks! If you have not yet completed the current tasks, there is still time to catch up. Reward — Sirius destroyer activators!
Time to strengthen your fleet! Together we can win!
Sincerely,
Star Conflict Team
---