14 June 2017
Destroyer Sirius: Trophy search and Trading!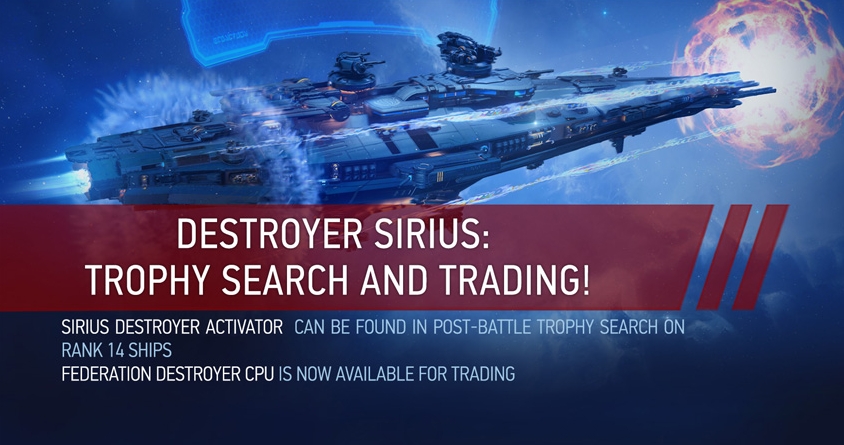 Leaders of the Federation and UMC are extremely concerned about increasing of Ellydium corporation forces. In retaliation, all pilots are offered the opportunity to obtain the necessary resources to build the best Federation destroyer in the shortest possible time.
Sirius destroyer activator can be found in post-battle trophy search on rank 14 ships.

Federation destroyer CPU is now available for trading.
Attention! Event is available untill June 22! Federation destroyer CPU will be tradable all Summer.
Strengthen your fleet! Together we can win!
Sincerely,
Star Conflict Team
---