23 June 2017
Weekend with Star Conflict!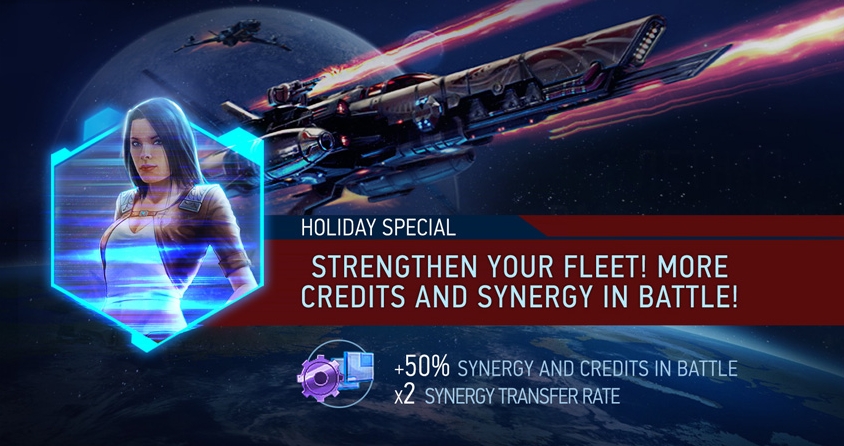 Pilots! It's time to strengthen your fleet! UMC prepared a special promotion for this weekend.
Special offer:
+50% Synergy and Credits in battle.

х2 Synergy transfer rate.
Do not miss hot summer discounts on DLC! In these days, Star Conflict announce the start of a special DLC sale in our Game Store and Steam!
Sincerely,
Star Conflict Team
---