29 June 2017
Assemble the Alien Engineer Structure!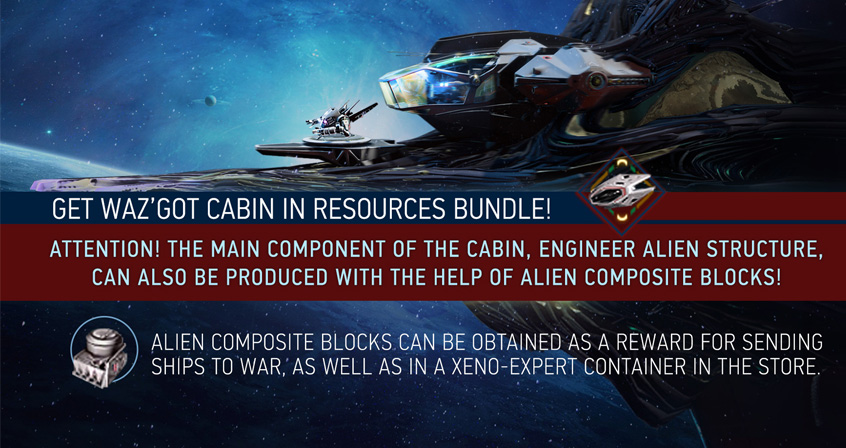 Pilots! It's time to prepare the fleet for new victories - get the cabin of the Ellydium engineering frigate Waz'Got among the first! Complete the tasks of Arlette Sokal and receive containers with Waz'Got ship cabin parts.
Attention! The main component of the cabin, Engineer Alien structure, can also be produced with the help of Alien composite blocks! You are going to need 300 units. Alien composite blocks can be obtained as a reward for sending ships to war, as well as in a Xeno-Expert container in the store.
The newest state-of-the-art engineering frigate 'Waz'Got' is the quintessence of scientific thought and the result of the collective work of all the employees and scientists of the Ellydium Theta station. The frigate's incredible capabilities will provide its allies with reliable support and will give a chance of victory in battle even over superior enemy forces.
Sincerely,
Star Conflict Team
---