25 September 2017
Last day - DLC Star Conflict: Engineer Evolved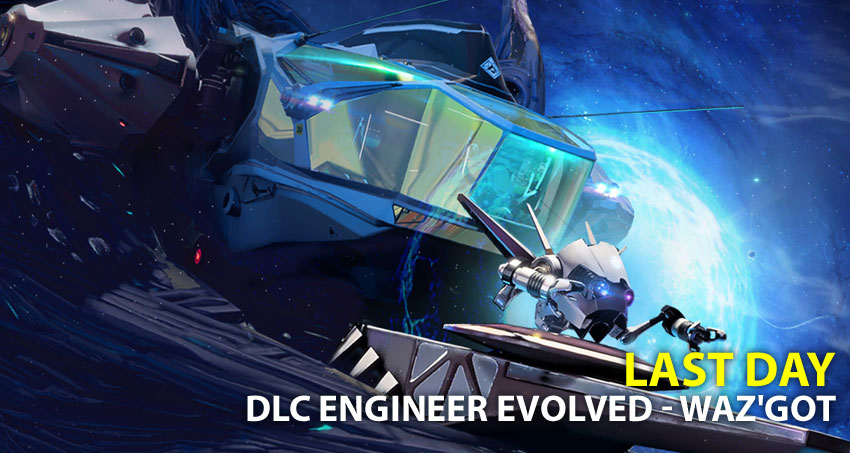 Pilots! Ellydium corporation made a unique offer — a DLC 'Star Conflict: Engineer Evolved - Waz'Got'. The DLC is available only untill September 26th in the Official store and on Steam.
This bundle includes
'Ellydium' engineering frigate 'Waz'Got'

Unique ship decoration 'Astromech'

Unique title 'Evolution master'

A special bonus — 90 days of premium license!
Attention! Special offer will be available only until September 26th!
If you purchase multiple DLC, bonuses to credits, synergy and loyalty are stacked. Together they give a bigger bonus! Premium license time and Galactic Standards are also stacked! You save your time and go straight into battle!
Sincerely,
Star Conflict Team
---