22 September 2017
Weekend with Star Conflict!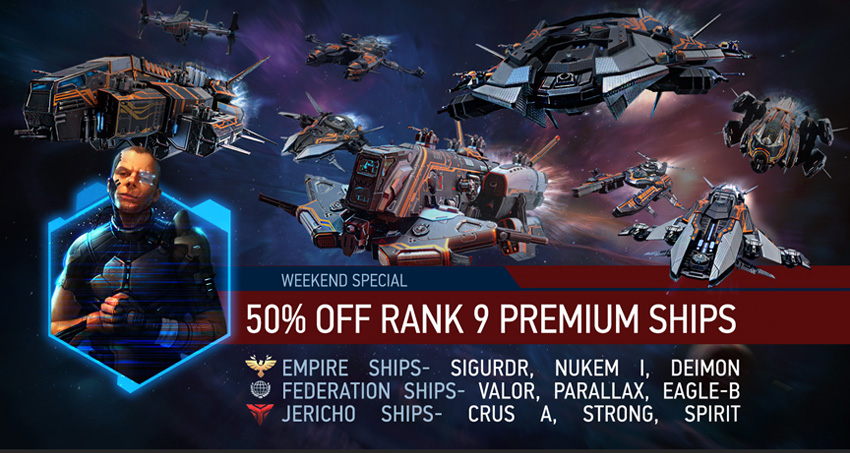 Pilots! It's time to strengthen your fleet! UMC prepared a special promotion for this weekend.
50% discount on rank 9 Premium ships:
Empire ships - Sigurdr, Nukem I, Deimon

Federation ships - Valor, Parallax, Eagle-B

Jericho ships - Crus A, Strong, Spirit
Special offer is valid till September 25th!
Sincerely,
Star Conflict Team
---