25 September 2017
Triple damage in battles!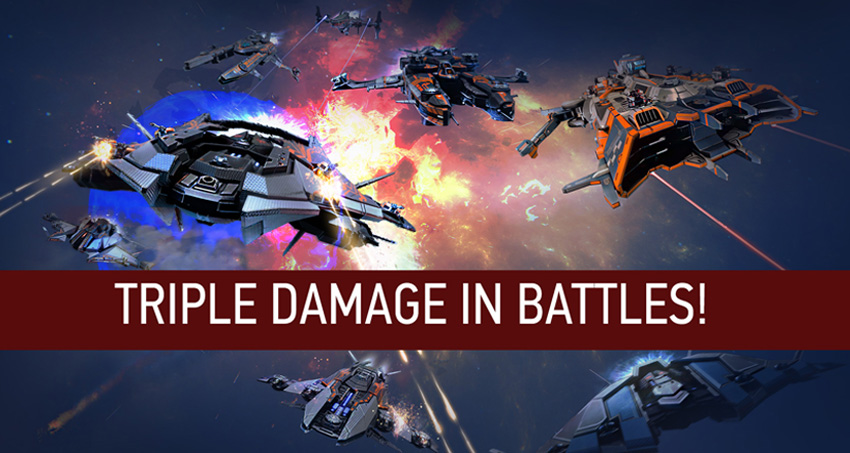 Attention, pilots! An urgent message from UMC intelligence — high concentration of an unusual chemical substance was found in the conflict zones of the fringe sectors. Drifting in space, the substance reacts aggressively to projectiles from weapons or missiles, increasing damage to the target by three times.
According to scientists, the substance will dissipate soon. While no one took responsibility for what happened, the UMC promises to conduct a thorough investigation.
Triple damage in PvP battles!
It's time to take advantage of the changed conditions and seize the initiative.
Sincerely,
Star Conflict Team
---