16 October 2017
Get Archelon ship components in trophy search!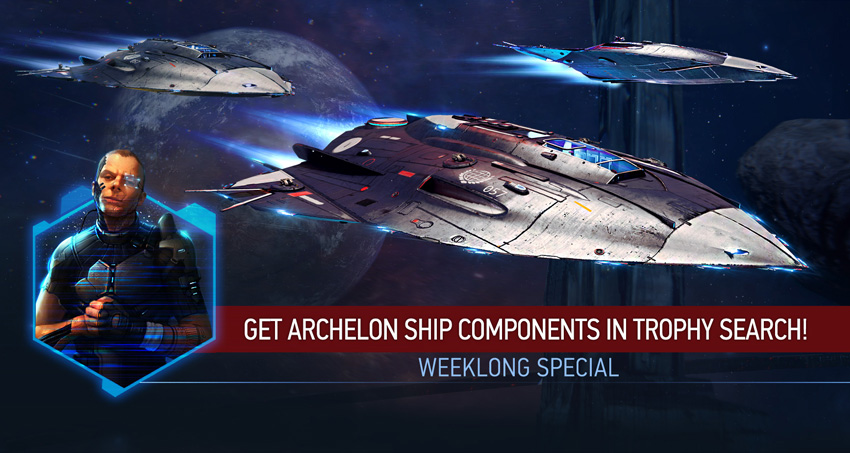 Pilots! Throughout the week get Archelon ship components in post-battle trophy search on rank 7 ships!
The idea of creating a guard frigate had been on the minds of Federation engineers for a long time. The best specialists spent days in laboratories and test sites around the clock to find a solution. During research by General Reactors corporation the engineers managed to develop a unique power distribution system for the ship's shields. However, a new concept called for a fundamentally different design and characteristics of the ship. All the little pieces of the project finally came together when the leading designer of Dry Lab corporation joined the team.
The special offer is valid for a limited time and will end on October 23!
Sincerely,
Star Conflict Team
---