30 October 2017
Get Karud ship components in trophy search!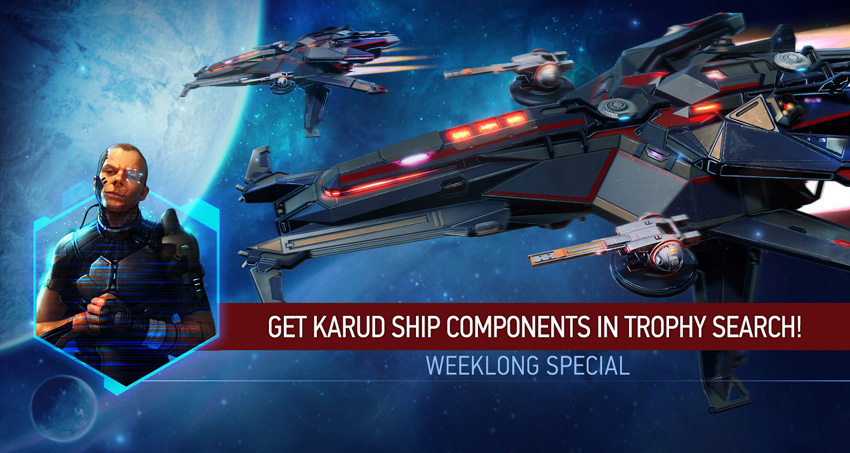 Pilots! Throughout the week get Karud ship components in post-battle trophy search on rank 13 ships!
Long-term testing of the ship 'Karud' secured its fame as the most mobile and effective ECM interceptor. For this reason, the leading designer of Saladin family chose a prototype for a new experiment.
The special offer is valid for a limited time and will end on November 7!
Sincerely,
Star Conflict Team
---