8 December 2017
Weekend with Star Conflict!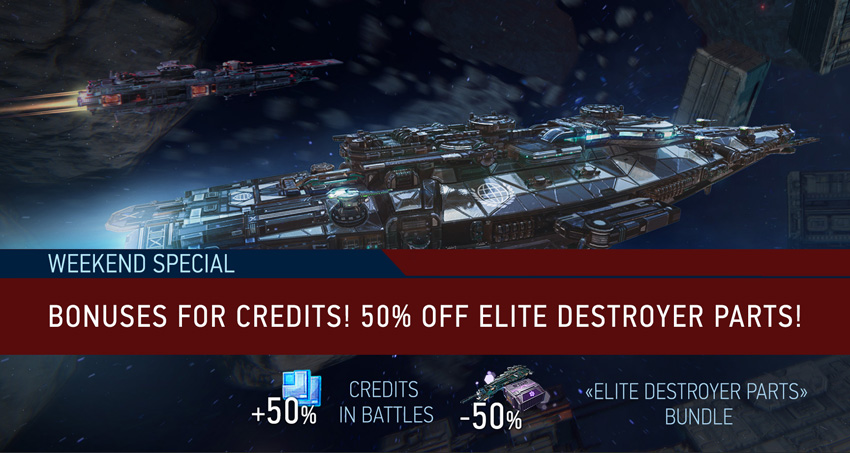 Pilots, time to prepare the fleet for new victories and build the destroyer of your dreams!
Special weekend offer:
+50% credits in battles.

Discount 50% on «Elite destroyer parts» bundle.
Stay tuned! Do not miss the next specials to get resources for new destroyers!
Sincerely,
Star Conflict Team
---