21 December 2017
Taunt contest ended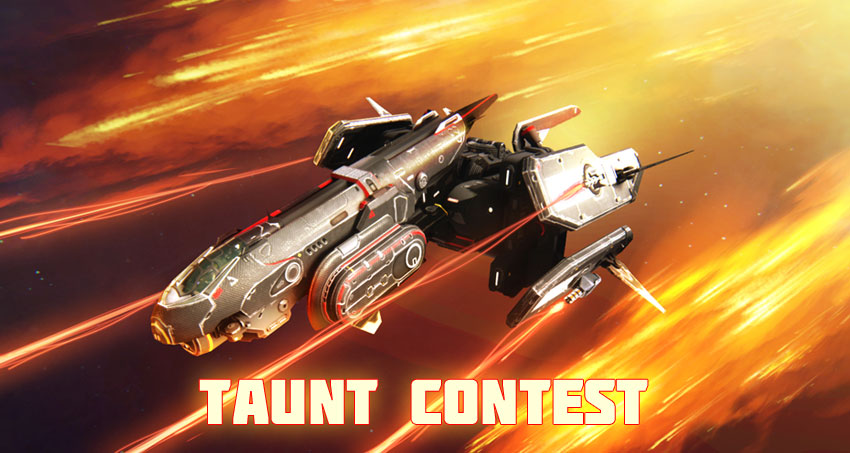 A taunt is an integral part of any pilot's personality. It is important to not only destroy the enemies but also show them who's boss in the universe of Star Conflict.
Our pilots once again proved that they are the most creative in the Universe. Especially you can feel it in the emotions of the taunts! It was really difficult to choose the best, because each taunt is great in its own way, but we still tried to highlight some of them.
Our winners:
"I accept your surrender.", — Flash0914

"I won, you lost. Get over it.", — Talien

"Your ship has run into a problem and stopped working ):", — comradesatan

"Sorry! It hurts me better!", — SuDoKu

"¯\_(ツ)_/¯", — ORCA1911

"If you mess with me, you'll need a bigger gun than that, sunshine!", — PapyMcBites

"Oops, I didn't see you there.", — TheDarkRedFox

"Hah, death by a girl... How humiliating.", — DeathWasp

"Were you shooting at me? BwaaHaaHaa!", — GallorumRex

"Thank you for the free synergy, bro! Can I ask you for more?", — Sspec7aR
Congratulations! And thanks to all pilots for participating!
Sincerely,
Star Conflict Team
---