29 December 2017
[Weekend Special] First Object NY18 flights and synergy bonuses!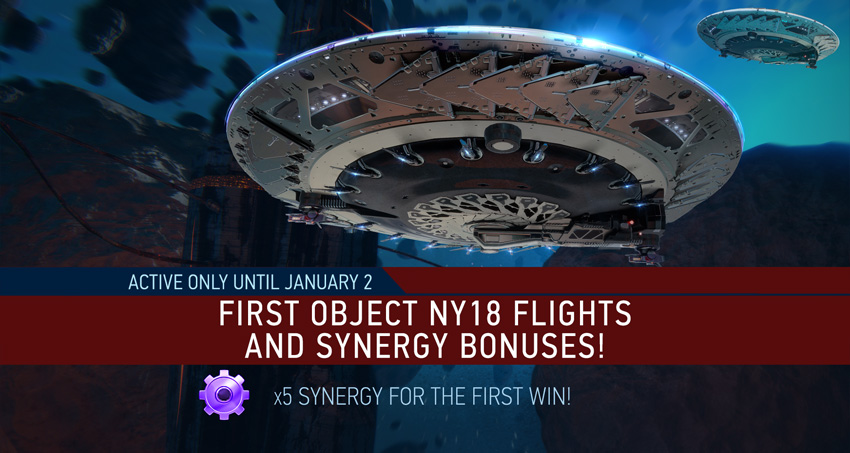 Pilots! We wish you a happy New Year! UMC launches a special campaign to help you upgrade your ships faster during the holidays!
A special promotion is active only until January 2:
x5 synergy for the first win!
UMC reports that the first pilots have already been testing the new unique ship 'Object NY18' in battles.
We remind you that only until January 18 of the new year you have an opportunity to get the unique ship 'Object NY18'!
United Mercenary Centre wishes you successful flights on New Year's Eve!
---