12 April 2018
Increased rewards in SCL tasks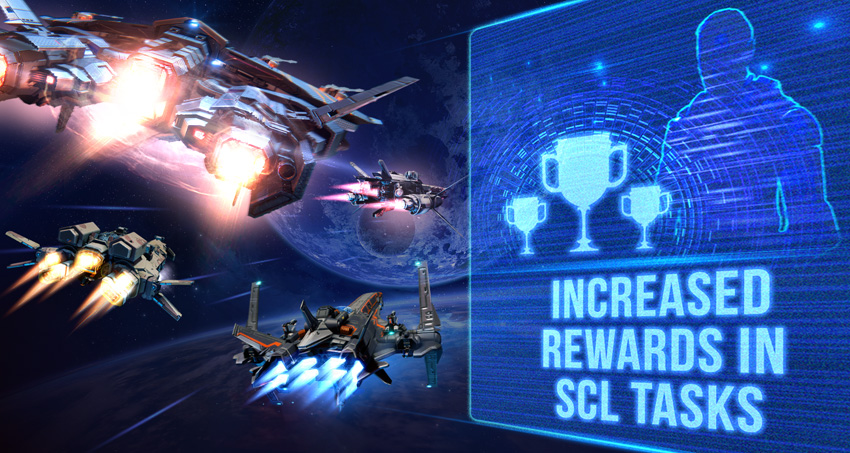 Pilots! In such difficult times, it has become more and more difficult to protect the Transport Caravans. The Baron is not going to incur losses because of constant attacks on convoys. He increases the value of owning trade routes!
Now you have access to tasks with increased reward. Trusted Baron's mercenaries, by announcing your wish to join the pirate dozen, you get rights for a share of trade route profit.
Yet, as it always has been, rights always bring responsibility with them. The Baron summons you to join trade caravan protection.
Task: Take part in 4 SCL battles, gaining at least 100 points of effectiveness in each.
Loyalty vouchers reward is tripled.

Additional reward up to 3 million credits for the task.
Challenge: Win 2 battles in SCL while in the Baron's Elite.
Iridium reward is tripled.

Additional reward — one of the Delta series containers for the task.
Attention, mercenaries, stock is available for a limited time. Hurry up, the Baron will not always be so generous!
Sincerely,
Star Conflict Team
---