8 August 2013
Cosmic comics contest
Dear players, we want to remind you that in the universe of Star Conflict the comics contest is still going on!
Challenge: create an original comic that shows the universe of Star Conflict. Your creativity is only limited by your imagination! :)
1st place - 8250 galactic standards;
2nd place - 4070 galactic standards;
3rd place - 1430 galactic standards;
A special award "People's Choice Award" in 3000 galactic standards to the player whose job will have more "likes" in a special album in our Facebook group.
The contest will run until August 18 inclusive. The result of the contest will be known on August 21.

We wish you all boundless imagination! The detailed information can be found on our forum.
Sincerely,
Star Conflict team.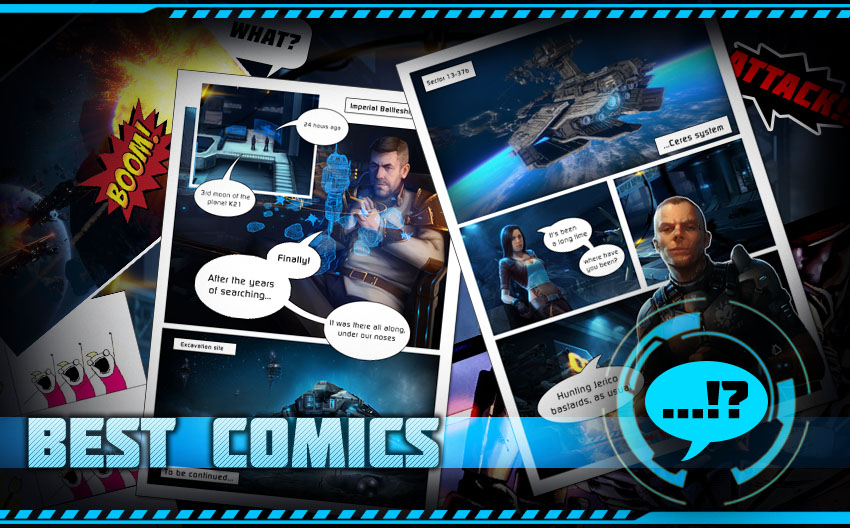 ---