2 November 2018
Weekend with Star Conflict!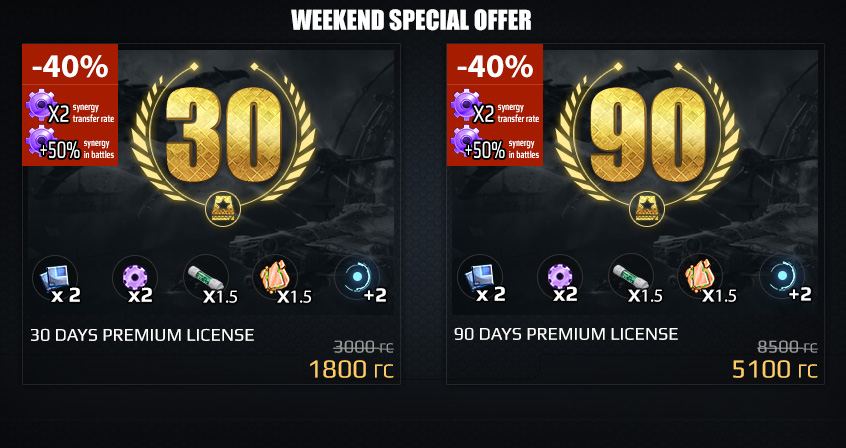 Pilots, weekend begins! Time to prepare the fleet for new victories!
Special weekend offer:
+50% synergy in battles.

x2 synergy transfer rate.

40% off Premium license for 30 and 90 days.
Premium license gives all pilots the right to receive more battle rewards. And when the battle ends, pilots with a premium license get two additional trophy search attempts — which means that the chance of getting new and unique equipment is higher!
The license allows pilots to receive greater rewards:
+100% to credit gain;

+100% to Synergy gain;

+50% to monocrystals from missions;

+50% to xenocrystals from contracts;

+2 post-battle trophy search attempts.
Boost your fleet! Let's win together!
Sincerely,
Star Conflict Team
---