18 March 2019
Happy hours every Monday!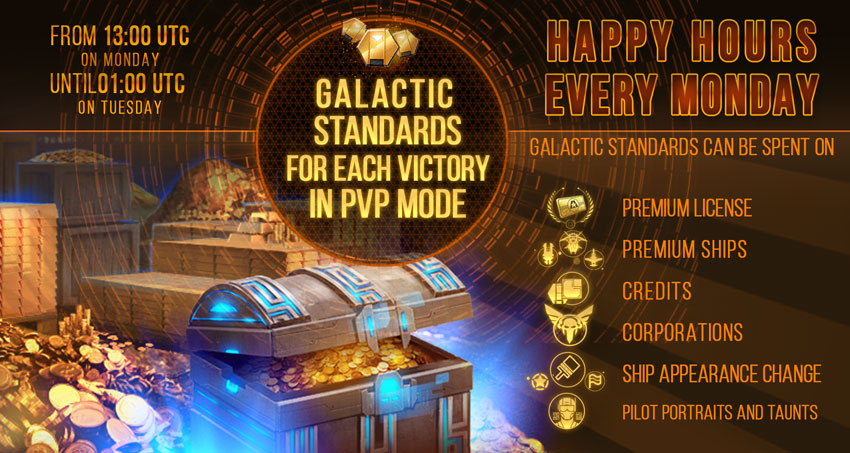 Pilots! The UMC announces "Happy Hours" for everyone!
Now, for each victory in PvP mode from 13:00 UTC on Monday until 01:00 UTC on Tuesday, players will receive Galactic Standards!
Galactic Standards are used as a universal and widely recognized currency for the purchase of unique goods and services in the Star Conflict universe. With "Galactic Standards" your progress in the game will become easier and more comfortable.
Galactic standards can be spent on:
Premium license. It gives all pilots the right to receive a greater reward for each fight;

Buy premium ships. Such ships bring their pilots more credits and experience;

Exchange for credits;

Experience transfer. The accumulated experience of elite ships can be translated into free experience;

Buy an extra combat slot for a ship;

Change ship appearance. New Colouring schemes and decals;

Change the pilot's call sign, buy a portrait and taunt phrases.
​

Boost your fleet! Let's win together!
Sincerely,
Star Conflict Team
---