10 January 2020
[Weekend special] 50% off Waz'Got starter pack! Credit bonuses!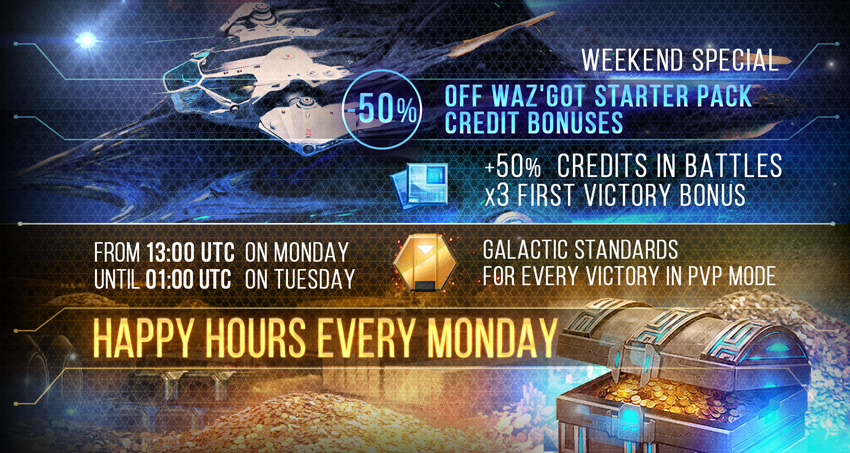 Pilots, the weekend begins! Time to prepare your fleet for new victories! UMC offers all pilots a 50% discount on the Waz'Got starter pack!

Weekend special offer:
50% discount on Waz'Got starter pack!

+50% credits in battles

x3 first victory bonus
The latest state-of-the-art engineering frigate Waz'Got is the quintessence of scientific thought and the result of collective work of all employees and scientists of the Ellydium Theta station. The frigate's incredible capabilities will provide allies with reliable support and victory in battle even over superior enemy forces.

Boost your fleet! Let's win together!

Yours truly,
Star Conflict Team
---