6 January 2020
New Year in Space!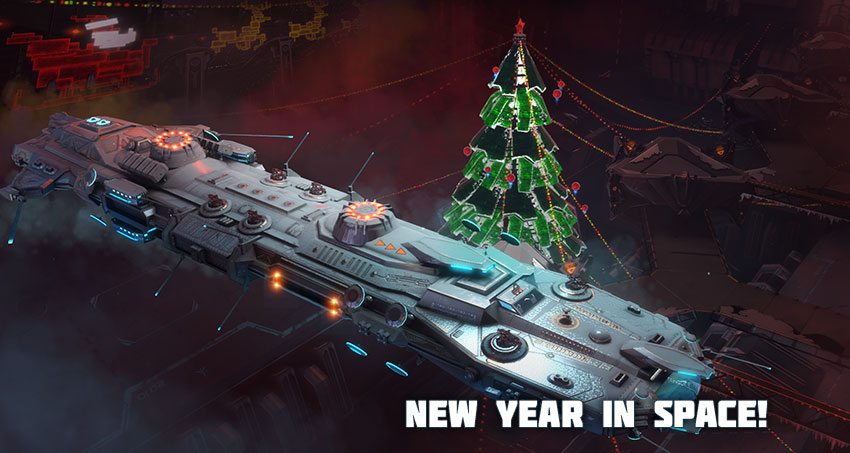 We wish all pilots happy holidays: Merry Christmas and Happy New Year 2020! We wish you good luck, health, happiness, success in life and in Star Conflict!
To create a festive atmosphere, we have prepared a lot of nice little things:
Christmas decorations for hangars.

Fir-trees have grown instead of beacons! And drones have become New Year's toys!

Festive rockets are now on sale.

Some UMC employees and representatives of special services from various factions and corporations that are actively working with mercenaries look extremely elegant and festive these days!
Cyber ​​Santa bundles Dart and Gargoyle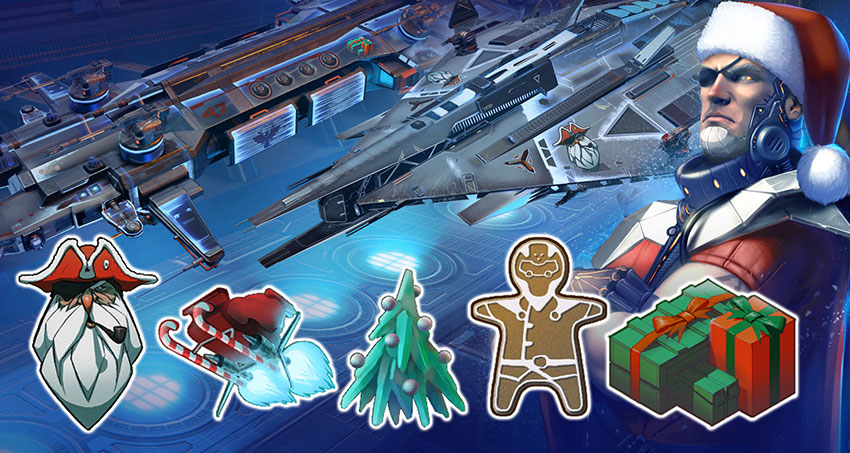 The Special New Year bundles "Cyber-Santa Dart" and
"Cyber ​​Santa Gargoyle" are now available to all players.
The "Cyber ​​Santa" bundles contain unique bonuses to credits and experience. Christmas stickers and the title "Cyber ​​Santa's Helper". The bundles can be bought repeatedly. In this case, the active time for the same bonuses stacks.
Stickers:
"Pirate Santa"

"Santa's sled"

"Christmas Tree"

"Gifts"

"Christmas cookie"
And only in these bundles the pilots will receive components of premium ships: rank 11 Jericho fighter Dart and rank 11 Empire frigate Gargoyle!
Elite Smuggler Bundle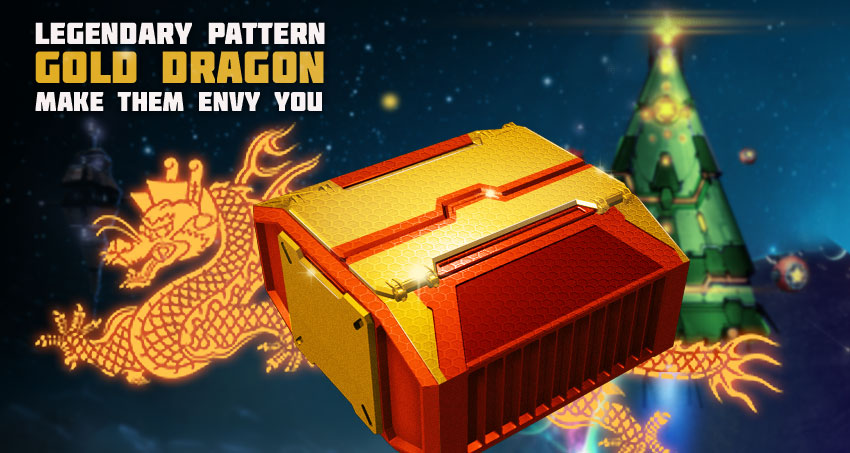 "Elite Smuggler Bundle" is an improved version of the Smuggler Bundle that contains a set of colouring schemes, including a unique pattern "Golden Dragon" for your ship!
The pattern "Golden Dragon" was designed for those who want to show off their special status.
Colouring schemes:
"Golden Dragon"

"Invasion"

"Gzhel"

"Desert Camo 1"

"Summer camo 1"

"Desert Camo 3"

"Metallic"

"Snow 2"

"Snow 1"

"Ice Crystal"

"Iceberg"
---