18 May 2020
Final days! Fight and earn xenochips! Get very rare ships!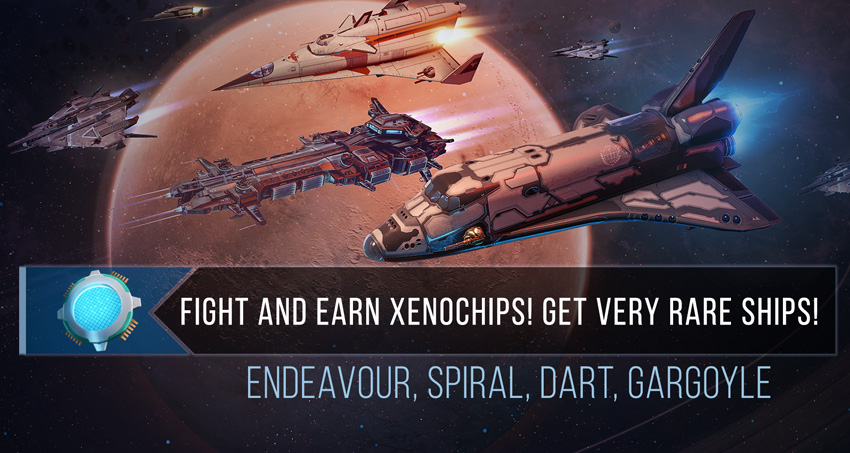 A new window for collecting the special game currency — Xenochips — opens from April 29 to May 22! For a limited time, a number of ships can be bought with xenochips:
Endeavour

Spiral

Dart

Gargoyle
Bundles with Premium ship parts are available for purchase in the game store. Xenochips can be received as a reward for completing special tasks.
Xenochips are added to the game for a limited time, and after the end of the event, they will be withdrawn from the game and from the accounts of all pilots. Make sure to spend your xenochips before the end of the event!
Sincerely,
Star Conflict Team
---