8 September 2020
Special bundles with Seed-chips back in store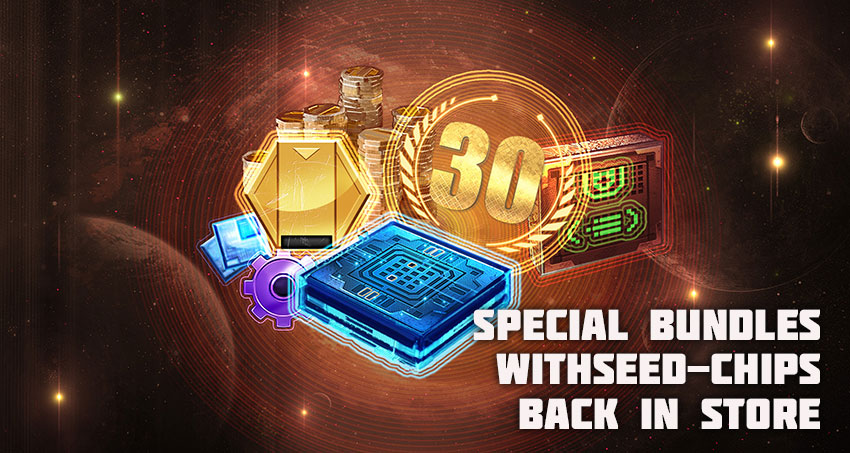 In the official game store in the section "Gaijin.Net Store. Premium Licenses" you can now find special bundles with Seed-chips. The bundles will be available for a limited time!
Seed-chips are modules with random parameters and random characteristics that enhance the ship's shields.

Seed-chips can be improved by getting stronger chips

Up to five Seed-chips can be installed on a ship

Seed-chips can be found in Open Space in locations attacked by Aliens, as well as after the destruction of special ships of pirates and Aliens.
Star Conflict: A bundle with Seed-chips and 30 Days of Premium License:
30 days of premium license

15 balanced Seed-chips

5 special Seed-chips

1 exceptional Seed-chip

an additional bonus of 50% to experience and credits for 60 battles
Star Conflict: A bundle with rare Seed-chips and 30 Days of Premium License:
30 days of premium license

20 special Seed-chips

2 exceptional Seed-chips

an additional bonus of 50% to experience and credits for 120 battles
---