14 September 2020
Last chance to purchase DLC "Star Conflict — Sawtooth"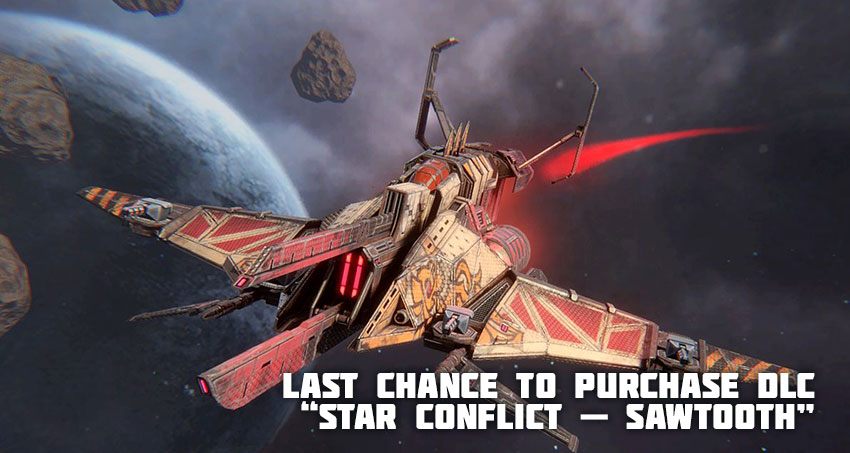 Pilots! The "Star Conflict — Sawtooth" bundle will become unavailable from September 28 — make sure to get it in with a 60% discount!
This bundle includes
Unique fighter "Sawtooth" (Rank 11 Jericho);

"Mercenary contract" — 15 days of premium license.
A mysterious ship seized from pirates. High turn speeds and damage bonuses make this ship a good hunter. According to unconfirmed reports, the ship was intended for special units of pirates who guard barons and perform particularly important tasks. Most likely, the scientists of the Empire and the Federation who disappeared six months ago during a research mission to quarantine sectors are involved in the project. The Security Service, together with the Intelligence Department, are still investigating the incident.
---