8 April 2021
Fight and earn xenochips! Build the "Salyut-ST" ship!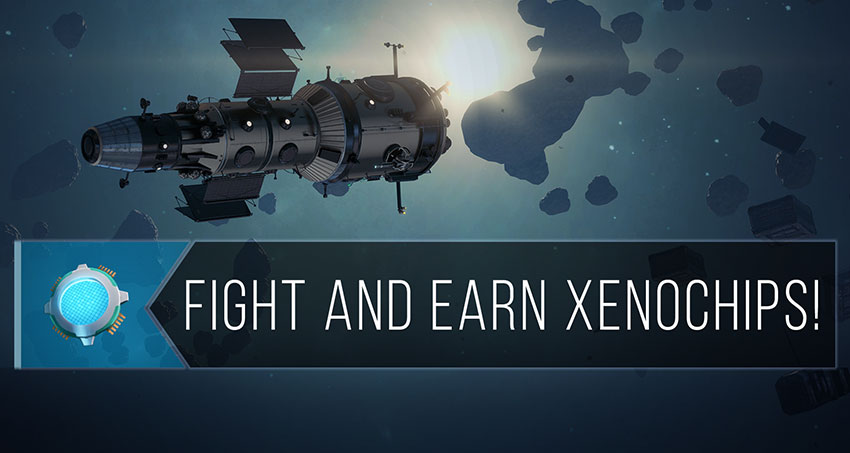 A new stage for collecting the special game currency — Xenochips — opens from April 8 to April 28! For a limited time, special items in the in-game store can be bought with xenochips.
Imperial bundle
Decor "Empire"

Portrait №116 "Major Typhoon"

Metallic Blue 1

Metallic Blue 2

Metallic Blue 3
Federal bundle
Decor "Federation"

Portrait №112 "Kay Jet"

Metallic purple 1

Metallic pink 1

Metallic pink 2
Jericho bundle
Decor "Jericho"

portrait №84 "Sister Edge"

"Metallic lavender 1"

"Metallic orange 1"

"Metallic red 1"
A set of special paints
Enclave protective coating

Green smoke

Lemon smoke

Turquoise smoke

Pixel camo

Sea
"Salyut-ST parts" pack
A bundle with components for the ship "Salyut-ST" ship
Bundles are available for purchase in the game store. Xenochips can be received as a reward for completing special tasks.
Xenochips are added to the game for a limited time, and after the end of the event they will be withdrawn from the game and from the accounts of all pilots. Make sure to spend your xenochips before the end of the event!
Sincerely,
Star Conflict Team
---